At the beginning of the academic year, a group of the older children were introduced to Little Women, a novel by American author Louisa May Alcott published in 1880. The novel follows the lives of four sisters and is loosely based on the author's childhood experiences with her three sisters. This exposure began a discussion of different narrative arcs that the story could have taken and from there emerged the idea of a modern interpretation. The children decided to adapt the interpretation as a play. Over the next six months, this creative writing project went through cycles of drafting, revising and editing. During this process, the question of how to present it emerged and the children settled on filming the play. The script went through editing again to allow for it filming as episodes. The first episode is now ready for viewing.
From learning about the historical context of the novel setting through the study of the Civil War, to converting the book into a play with modern echos and engaging the entire school to shoot a serialised film this project has taken off in many unexpected directions.
On the 5th of Feb, students, teachers and parents of Shibumi queued up outside the library for the much awaited premiere of the prelude.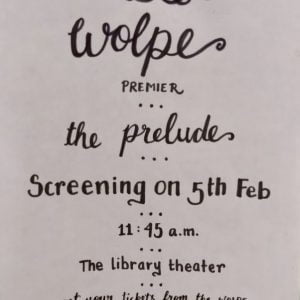 Invitation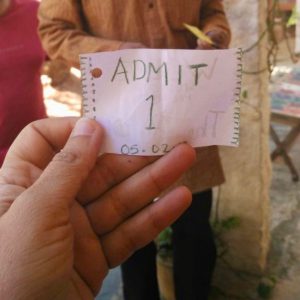 Ticket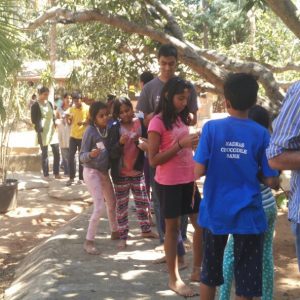 Queueing up
The prelude was a revelation of sorts, showcasing the children's work in the areas of script writing, costumes, location, acting and film making. In case you missed it, worry not! (or if you wish to watch it again). There is a separate channel on Youtube,
WOLPE Youtube Channel
, where one can view all the videos related to WOLPE. If you would like to receive an update when a new episode is released then please click the red SUBSCRIBE button on the top right corner of the page. Alternately, you can just visit the page and look for new episodes and view them. Enjoy